Cecilia Díaz Oreiro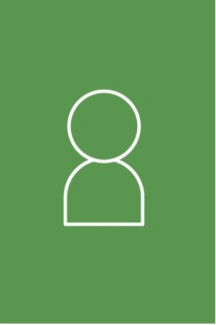 Senior Professor, Clodomiro Picado Institute, Faculty of Microbiology and Department of Biochemistry, School of Medicine.
Ph.D. MD Anderson Cancer Center-University of Texas at Houston, Graduate School of Biomedical Sciences, USA. 1998
M.Sc. Postgraduate Degree in Biomedical Sciences, UCR, emphasis in Physiology, 1992 
B.S. in Biology from the UCR, 1987.
Cecilia Díaz Oreiro
Director of the Postgraduate Program in Biomedical Sciences from the School of Medicine in the UCR, from 2006 to 2012; from 2012 to 2016 she was the dean of the Postgraduate Study System of the UCR.
Her research focuses mainly in the study of cell death mechanisms related to biological processes, like the effect of animal toxins on different cell types, as well as the effects of tumor treatments with natural or synthetic compounds. She has developed animal models for primary tumor formation, specifically in the liver and stomach, which allow the study of preventive effects of different substances in the development of pre-neoplastic lesions. She also studied the resistance mechanisms of cancer cells to anti-tumor treatments, and the role of certain lipids in the metastasis process of gastric tumors.
She has coordinated many research projects and directed several postgraduate thesis projects. Some of her most relevant publications which describe her line of research for the past years are included next:
Publicaciones representativas de sus intereses de investigación
Díaz, C., Lee, A., McConkey, D. J., & Schroit, A. J. (1999). Phosphatidylserine externalization during differentiation-associated apoptosis of erythroleukemic cells. Cell Death Differ, 6(3), 218-226.
Díaz, C., León, G., Rucavado, A., Rojas, N., Schroit, A. J., Gutiérrez, J. M. (2001). Modulation of the Susceptibility of Human Erythrocytes to Snake Venom Myotoxic Phospholipases A2: Role of Negatively-charged Phospholipids as Potential Membrane Binding Sites. Arch Biochim Biophys, 39(1), 56-64.
Arce, F., Gätjens-Boniche, O., Vargas, E., Valverde, B., & Díaz, C. (2005).Apoptotic events induced by naturally occurring retinoids ATRA and 13-cis retinoic acid on human hepatoma cell lines Hep3B and HepG2. Cancer Lett, 229(2), 271-281.
Díaz, C., Vargas, E.,& Gätjens-Boniche, O. (2006). Cytotoxic effect induced by retinoic acid loaded into galactosyl-sphingosine containing liposomes on human cell lines. Int J Pharmaceutics, 325(1-2), 108-115.
Díaz, C., Quesada, Q., Brenes, O., Aguilar, G. & Cicció, J. F. (2008). Chemical composition of Schinus molle essential oil and its cytotoxic activity on tumor cell lines. Nat Prod Res, 22(17),1521-34. doi: 10.1080/14786410701848154
Brenes, O., Roldán-Rodríguez, R., Muñoz, E., & Díaz, C. (2010). Cell death induced by Bothrops asper snake venom metalloproteinase on endothelial and other cell lines. Exp Mo Pathol, 88(3), 424-432. doi: 10.1016/j.yexmp.2010.02.002
Lavrado, J., Cabal, G. G., Prudencio, M., Mota, M. M., Gut, J., Rosenthal, P. J., Díaz, C., …Paulo, A. (2011). Incorporation of basic side chains into cryptolepine scaffold: structure antimalarial activity relationships and mechanistic studies. J Med Chem, 54(3), 734-750.
Díaz, C. (2014). Recent Synthetic Antitumor Agents and Their Mechanisms of Action. In: Descoberta, Desenho e Desenvolvimento de Novos Agentes Anticáncer no Ámbito do Programa Ineroamericano CYTED (Eds. A. San Feliciano, V. Cechinel Filho). Itajai: Universida de do Vale do Itajaí, 496 pp. (ISBN 978-85-7896-2).