Fabián Bonilla Murillo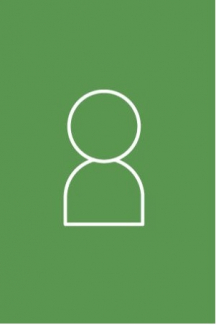 M.Sc. Biology, Clodomiro Picado Institute.
Fabián Bonilla Murillo
Biologist specialized in tropical herpetology. He obtained his postgraduate degree from the University of Valencia in Spain. His researches have focused mainly on herpetology, especially in field of ecology, and the keeping of reptiles and amphibians (herpetoculture). He has also studied the ecology of behavior. Other interests are limnology and the proteomic composition of venomous arachnids. Today he is the coordinator of the Social Action Section and the Biology Technician of the Institute. 
Publicaciones representativas de sus intereses de investigación
Briceño, R. D. & Bonilla, F. (2009). Subtrate vibrations in the scorpion Centruroides margaritatus (Scorpiones: Buthidae) during courtship. Journal of Tropical Biology and conservation, 57(1).
Chacón, D., Rodríguez, S., Arias, J., Solano, G., Bonilla, F., & Gómez, A. (2012). Maintaining Coral Snakes (Micrurus nigrocinctus, Serpentes: Elapidae) for venom production on an alternative fish-based diet. Toxicon, 60, 249–2 53.
Lomonte, B., Tsai, W. C., Bonilla, F., Solórzano, A., Solano, G., Angulo, Y., Gutiérrez, J. M., Calvete, J. J. (2012). Snake venomics and toxicological profiling of the arboreal pitviper Bothriechis supraciliaris from Costa Rica. Toxicon, 59, 592-599.
Durban, J., Pérez, A., Sanz, L., Gómez, A., Bonilla, F.S., Rodríguez, D., Chacón, M., Sasa, Y., Angulo, J. M. Gutiérrez, Calvete, J. J. (2012). Integrated "omics" profiling indicates that miRNAsare modulators of the ontogenetic venom composition shift in the Central American rattlesnake, Crotalus simus simus. BMC Genomics,10, 14:234. doi: 10.1186/1471-2164-14-234.
Bonilla-Murillo, F., Benyto, D., Sasa, M. (2013). Amphibian and reptiles in the swamps dominated by the palm Raphia taedigera (Arecaceae) in northeastern Costa Rica. Rev. Biología Tropical, 61(3), 143-161.
Wasko, D., Bonilla, F., Sasa, M. (2014). Behavioral responses to snake cues by three species of Neotropical rodents. Journal of Zoology, 292, 142-150.
Sasa, M., Armengol, X., Bonilla, F., Mesquita, F., Piculo, R., Rojo, C., Rueda, R., Monros. J. (2014). Seasonal wetlands in the pacific coast of Costa Rica and Nicaragua: physical and environmental characterization. Revista Limnetica, 34(1), 1-16.