Ambassador of France Visits the Clodomiro Picado Institute
University Authorities welcome him and take him on a tour of the facilities
Lidiette Guerrero Portilla, Journalist of the Divulgation and Information Office
Fuente: Costa Rica University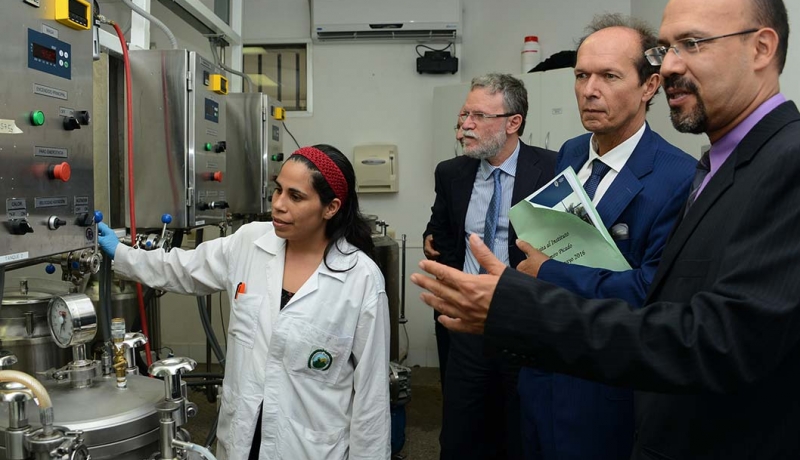 The French Ambassador, Jean Baptiste Chauvin, and the attaché for education and university cooperation of the French Institute in Central America, Jean Luc Belmonde, visited the facilities of the Clodomiro Picado Twight Institute (CPI), in Dulce Nombre de Coronado to learn about the current projects and opportunities for international cooperation.
The tour of the facilities included the presence of Dr. Alberto Alape Girón, director of the CPI, the rector of the UCR, Dr. Henning Jensen Pennington, as well as the University Council director, Dra. Yamileth Angulo Ugalde, the appointed research vice rector, Dr. Fernando García Santamaría, the director of the International Affairs Office, Eng. Leonora de Lemos, and some researchers at the ICP. The tour visited the laboratories, serpentarium, and pilot production plant for hemoderivatives, among others.
Ambassador Chauvin expressed his interest in learning more about the CPI because he wishes to strengthen the links and receive cooperation proposals for the future.