WHO has placed snakebite envenoming as a neglected disease
The contribution made by the University of Costa Rica and the Ministry of Health was crucial in the decision made by the organization.
The World Health Organization (WHO) accepted the proposal of Costa Rica, and officially announced that venomous snakebites were added to the list of Neglected Tropical Diseases.
Jenniffer Jiménez Córdoba, Journalist of the Divulgation and Information Office
Fuente: Costa Rica University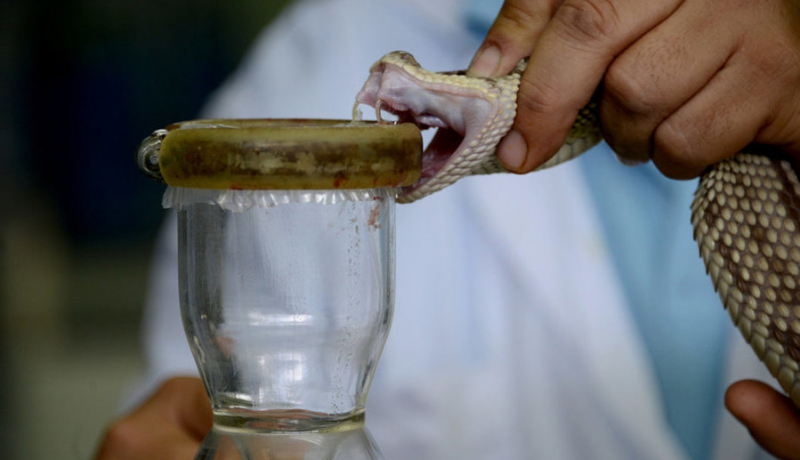 The WHO decision, issued on June 9, 2017, will allow the development and implementation of a strategy aimed at controlling and reducing snakebite globally. This health problem affects 2.5 million people around the world, causing 120 000 snakebite deaths and 300 000 cases of physical and/or psychological sequelae.
This proposal, which has a strong scientific and political support, resulted from a concerted effort of Instituto Clodomiro Picado-University of Costa Rica, headed by Doctor José María Gutiérrez; the Ministry of Health, with the representation of Doctor Fernando Llorca Castro; and the Permanent Mission of Costa Rica at Geneva, led by the ambassador Elayne G. Whyte. The initiative also received support from the international organizations Global Snakebite Initiative (GSI) and Health Action International (HAI), as well as from the following countries: Angola, Benin, Brazil, Cameroon, Chad, Colombia, Ecuador, Honduras, Guatemala, Mexico, Namibia, Netherlands, Pakistan, Panama, Philippines, Peru and Uganda.
The next step to be taken by Instituto Clodomiro Picado-University of Costa Rica and the Ministry of Health will include carrying out new coordinated actions to draft a motion for a resolution that will be presented before the WHO Executive Board in January 2018. This proposal will seek commitment from the WHO to implementing specialized programs that promote a proper