Origins of the Clodomiro Picado Institute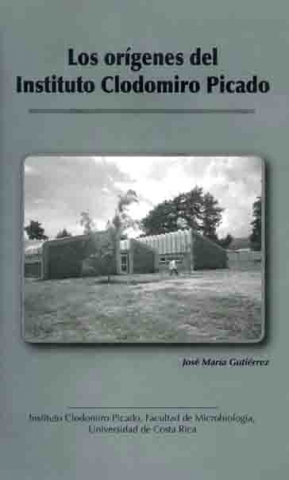 Analysis of the processes that led to the creation of the Clodomiro Picado Institute, which happened mainly during the decade of 1960. This contribution has several objectives:
Analyze the sui generis projects in the national health and scientific environment, rescuing aspects that could highlight the reasons for the success of this venture.

Contribute to the study of this chapter in the history of Costa Rican science and technology.

Pay homage to those who made possible this project, that gave the country effective and safe antivenom serums to treat snakebite envenomings, and benefited not only Costa Rica, but also the rest of Central America.
¿Dónde adquirirlo?
You can find it at the Clodomiro Picado Institute (Dulce Nombre de Coronado, next to the sports plaza. San Jose, CR.