Proteomics Analysis Services
The Institute has a proteomics laboratory able to perform protein analyses such as:
Determine the intact mass of a protein or peptide
Identify one or more proteins from electrophoretic gel bands, or soluble samples, by means of tandem mass spectrometry
N-terminal sequencing of proteins or peptides by means of Edman degradation
The laboratory has a Q-Exactive Plus, and an automated Edman N-terminal sequencer.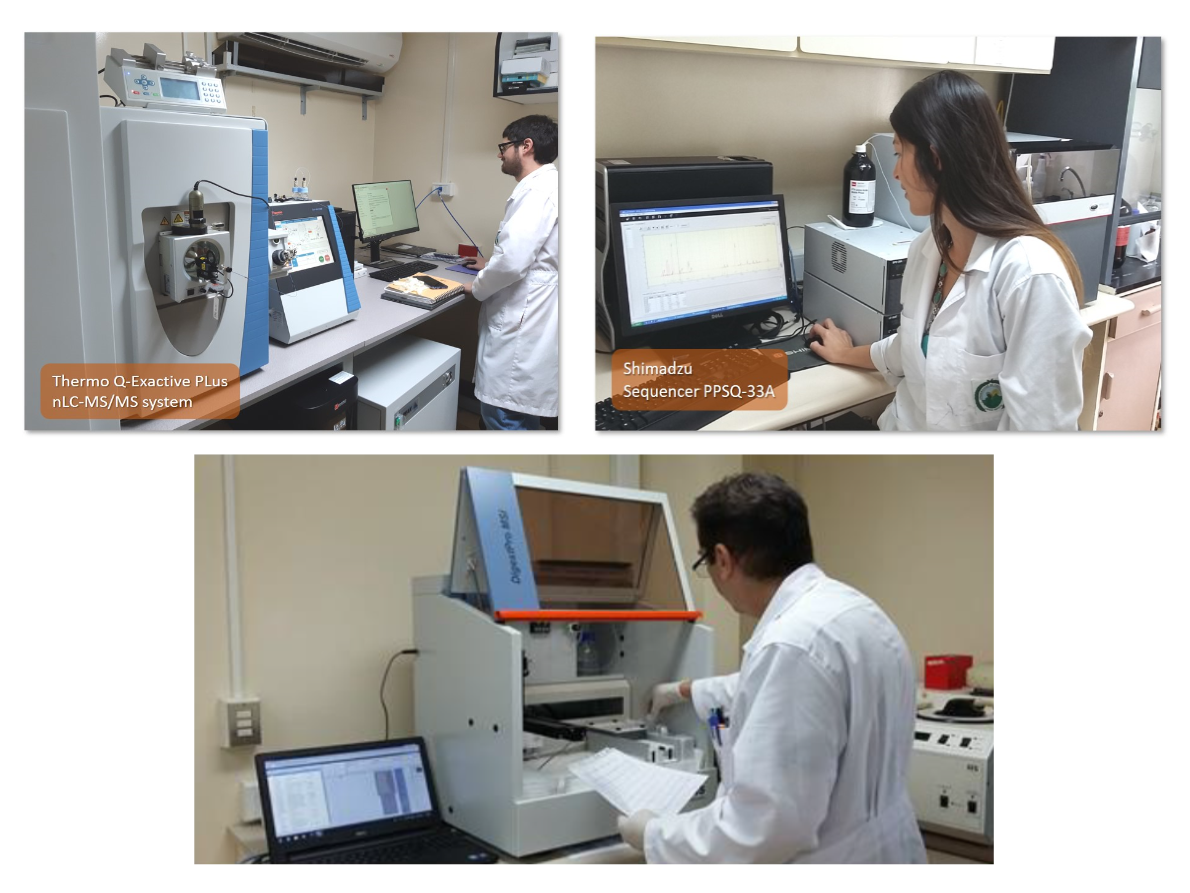 By using proteomic analyses via mass spectrometry it is possible to determine short segments of protein sequences to achieve protein identifications. Such knowledge is useful in a wide variety of scientific and technological areas of biomedical research. These methodologies are used at the Institute to study the detailed protein composition of animal venoms from Costa Rica as well as from other regions.
To request the analytical services offered by this lab please contact Lic. Jenny Masís (jenny.masis@ucr.ac.cr, tel. (+506) 2511-7888, for administrative info) or Dr. Bruno Lomonte (bruno.lomonte@ucr.ac.cr; for technical info).
To request services and get information on sample preparation and other basic requirements, please refer to the following guide: