Snakebite Envenoming in Central America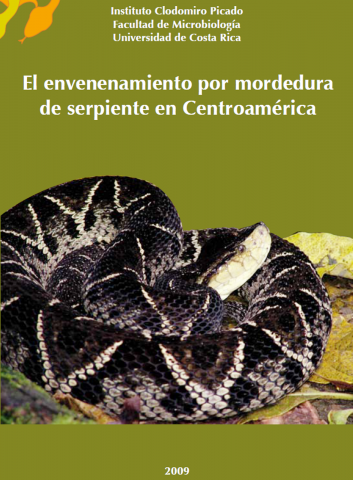 Clodomiro Picado Institute
Snakebite envenoming is an important health problem in Central America. This problem causes morbidity and mortality in our countries, and is responsible for different physical damages seen on people who suffered these accidents.
This publication shares an updated perspective related to different medical aspects of ophidic envenoming in Central America, including snakes, accidents, epidemiology, and physiopathology of these envenomings, the production of antiophidic or antivenom serums, and the basic standards to handle patients with snakebites.
¿Dónde adquirirlo?
You can find it at the Clodomiro Picado Institute (Dulce Nombre de Coronado, next to the sports plaza. San Jose CR.